The third step of the "Ever-Present Inspiration" process happens when you are beginning to feel the incoming wave of inspiration, something new longing to emerge.
At this point, there is always something you have to let go of, something to say farewell to, so as to make space for the new.
There is this special state of being, at the edge between the past and the emerging future, between the familiar and the unknown… and it can be both scary and exciting…
To me, this state is akin to the edge between the ocean and the shore: the solid ground of the familiar and the mighty, vast, and perhaps dangerous unknown.
This tree at the edge, near Santa Cruz: I painted it many times. And it was the first ever tree that gifted me with this absolutely extraordinary sensation of unity: painting it meant being it. This is how I feel at the edge between the past and the future, just before letting go of something: almost dissolving into the vast unknown, and yet attached to the ground.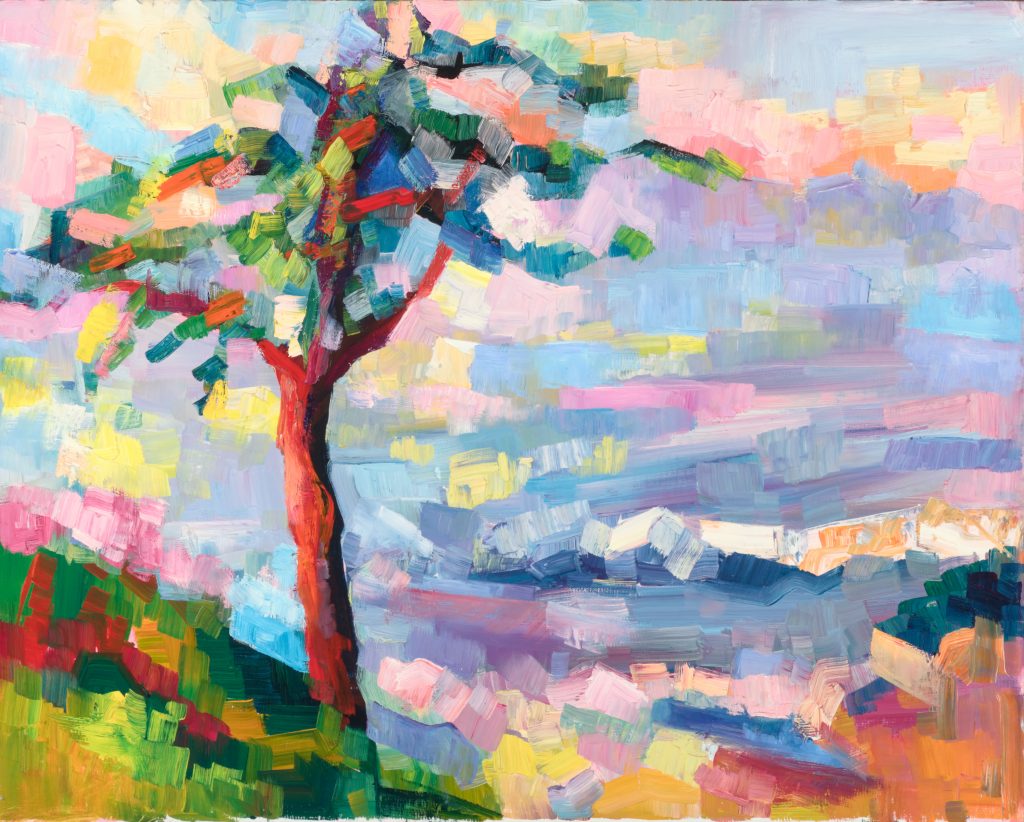 ---
To review all steps of the "Ever-Present Inspiration" process, click here.
---
All paintings from this post are available as a part of "Living Art Collection. Paintings from the "Living Art" collection are offered throughout this Holiday season (December 31, 2019) with free world-wide shipping, plus one year free membership in Living Art Circle, an online community space designed to integrate the magnificent Art of the past into the presence of our lived experience.
If you would like to be the first to know when "Living Art" opens (and this will include some very special gifts from me), please leave your email below to join the waitlist: